---
ANDREW NELSON
A dog trainer with 10+ years of experience
---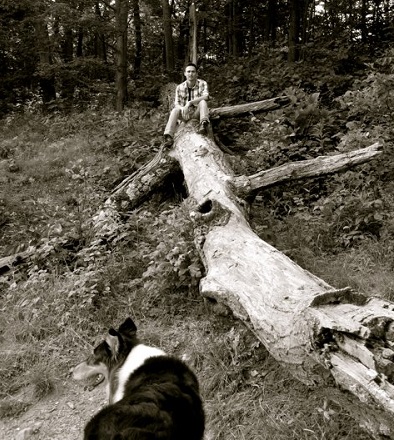 THE CATALYST
I was five years old when my first dog, a Collie mix named Thunder, came into my life. Thunder lived sixteen years. And I spent those sixteen years working to understand him and the things he did, not necessarily working to make him understand me. Don't get me wrong, I did teach him things, lots of things, but turning him into something he wasn't was never my focus. This emphasis on understanding the natural behavior of the dog has shaped the way I train my own dogs and clients' dogs.
---
GOOD FORTUNE
I have been lucky to have experience working, training, and playing with shelter/rescue, pet, show, and performance dogs of many different breeds and mixes. I've also had the opportunity to meet and learn from many wonderful people—professional dog behaviorists and trainers, hobby trainers, dog sport competitors, conformation handlers, breeders, rescue workers, pet owners, and veterinarians.
---
THE CLEVER CANINE
I started The Clever Canine in 2008 with the goal of connecting people and their dogs through ethical dog training. Since then, I have worked with 700+ clients in both in-home and group class settings.
The Clever Canine continues to offer in person dog training services in Morgantown, WV and Columbus, OH, but our current mission is to increase our accessibility and inclusivity in accomplishing our original goal. Our online learning platform for dog owners is a step towards this vision.
Subscribe to our newsletter!