Expert Services
---
We are more than an online platform. We have been training dogs and owners in their homes since 2008.
Private Instruction
Do you want to work on obedience, teach your dog some fun things, or need help polishing your dog sport performance? Or maybe you have a more serious issue like leash reactivity or separation anxiety? If you are in the Columbus, OH or Morgantown, WV areas we would love to help you!
Schedule an appointment today!
---
Group Classes
Interested in a social experience for you and your dog? Join us in one of our group classes. Our classes start with important foundations and progress into valuable real world applications.
---
Teleconsults
Not local? We may still be able to help you get started in the right direction with your dog. We are also happy to help you locate a qualified trainer and/or behavior consultant in your area.
Not sure if a teleconsult is right for you? Ask us.
---
Humane Methods
---
We believe in a kind approach that honors both you and your dog.
Link coming soon
---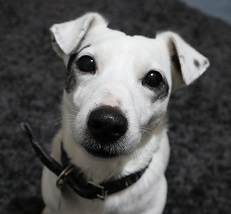 "Lucy is happier and so is the rest of the family. I would recommend Andrew's services to anybody. He was patient and his directions for how I was to work with Lucy were always clear."
- Cathy B.
---
Who We Are
---
We are a team of dog trainers committed to helping you and your dog find joy.
Subscribe to our newsletter!